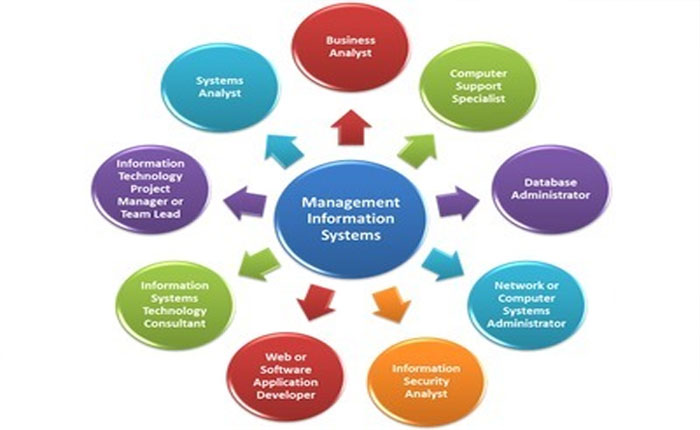 About Course
Learn about the components of business information systems, with an emphasis on data transmission, management information software, and the ways that businesses manage data.
Management Information Systems (MIS) is a formal discipline within business education that bridges the gap between computer science and well-known business disciplines such as finance, marketing, and management. In spite of this, most students will only take one or two MIS courses as part of their undergraduate program.
The term "Management Information Systems" has several definitions, depending upon where you look or whom you ask. Common among these many definitions is that MIS represent a collection of technologies, people, and processes that manage the information and communication resources of an organization.
Even if you do not realize it, you use MIS every day. If you use email, you are using MIS, as email is an information system (granted, you, the user, only see one end of it). If you log into a computer every morning and access or edit data on corporate servers, you are using information systems. In general terms, information systems encompass any interactions between organized data and people. MIS can be the means by which information is transmitted (such as the Internet), the software that displays the information (such as Microsoft Excel), or the systems that manage the data. In this course, you will learn about the components of management information systems and how to leverage them in business.
Show More
What Will You Learn?
Upon successful completion of this course, you will be able to:

describe the use and function of management information systems;

identify and describe the different roles of people in information systems;

explain the strategic value of information systems in the organization;

describe the impact of information systems in the larger context of ethics and globalization; and

Identify trends in information systems that will impact the next generation of business.

Throughout this course, you'll also see related learning outcomes identified in each unit. You can use the learning outcomes to help organize your learning and gauge your progress.
Course Content
Module 1
Chapter 1Introduction to Management Information Systems

Chapter 2 MIS Basics: Hardware, Software, Networking, and Security
Module 2
Module 3
Download eBooks
Exam
Student Ratings & Reviews
No Review Yet