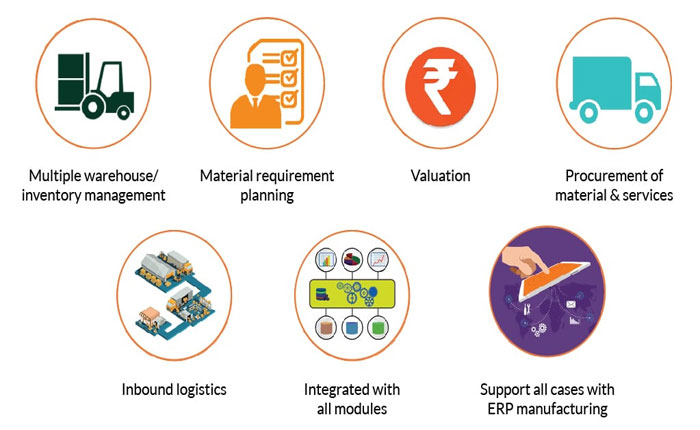 About Course
The following program can be defined as that function of business that is responsible for the coordination of planning, sourcing, purchasing, moving, storing and controlling materials in an optimum manner so as to provide to its customers, at a pre-decided level at a minimum cost. Essentially, material management is the discipline of uniting the activities involved in the acquisition and use of material employed in the production of finished goods. Further, this course intends to equip students with updated knowledge of modern material management concepts and aims to develop their functional expertise in the discipline. Besides, students are introduced to principles and practices of purchasing management, inventory management, logistics and supply chain management.
[huge_it_forms id="8″]
Show More
What Will You Learn?
Demonstrate competency in effective utilization of materials in manufacturing and service organization

· Demonstrate competency in the practical application of materials management principles in industrial inventory systems.

· Understand the principles of effective materials management
Course Content
Module 1
Chapter 1 Principles of Management and Organizational Behavior

Chapter 2 Quantitative Techniques for Management

Chapter 3 Marketing Management
Module 2
Module 3
Course Related Books
Exam
Student Ratings & Reviews
No Review Yet